Back in May I told you about all the fabric I bought and my plans to share the projects I made with it. Well, finally here is one! This dress! This was for my daughter's fifth birthday present a few months ago.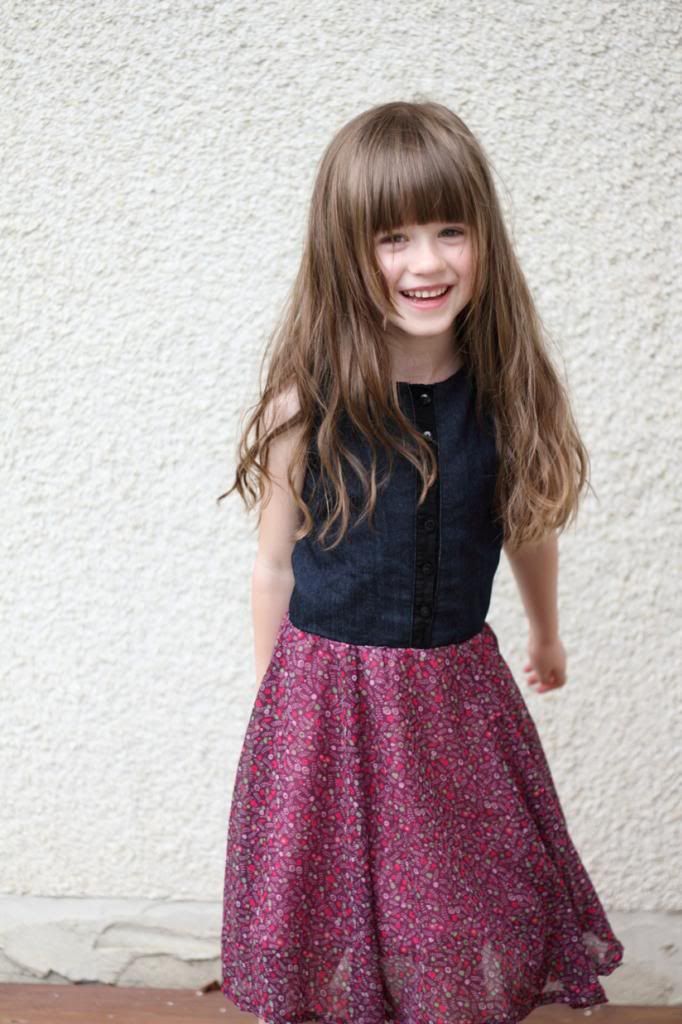 I love the dark jean with the purple floral fabric. The black bottons and botton holes came from an old shirt of mine. That little bit of detail really adds to the dress. Most little girls love to twirl, so I made this dress extra "twirly".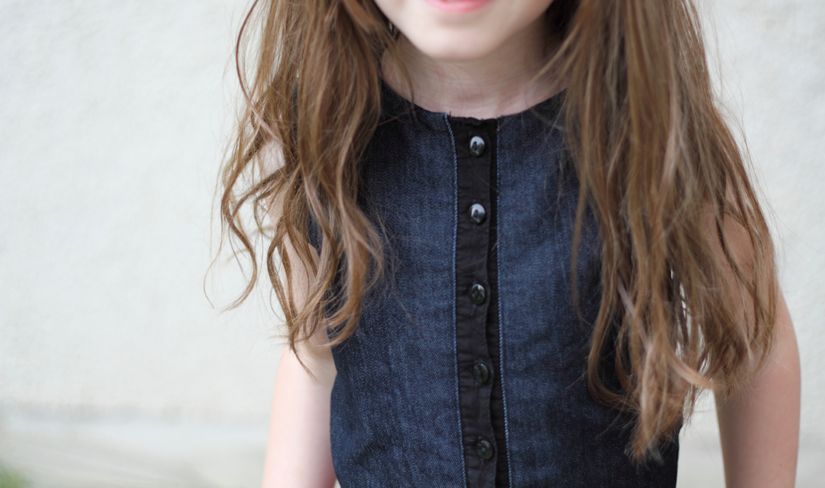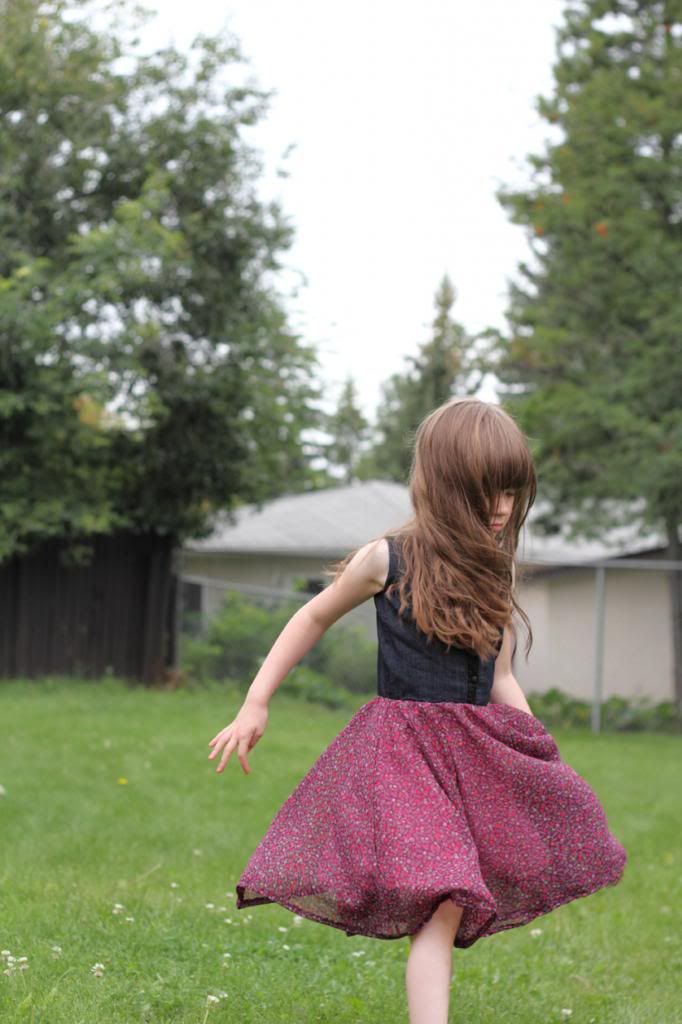 I am in no way an expert when it comes to sewing, but it is something I really enjoy. This dress came from my imagination and I would probably learn a lot from following a pattern. I am really pleased with how it turned out. What do you think?