"a portrait of my children, once a week, every week, in 2014."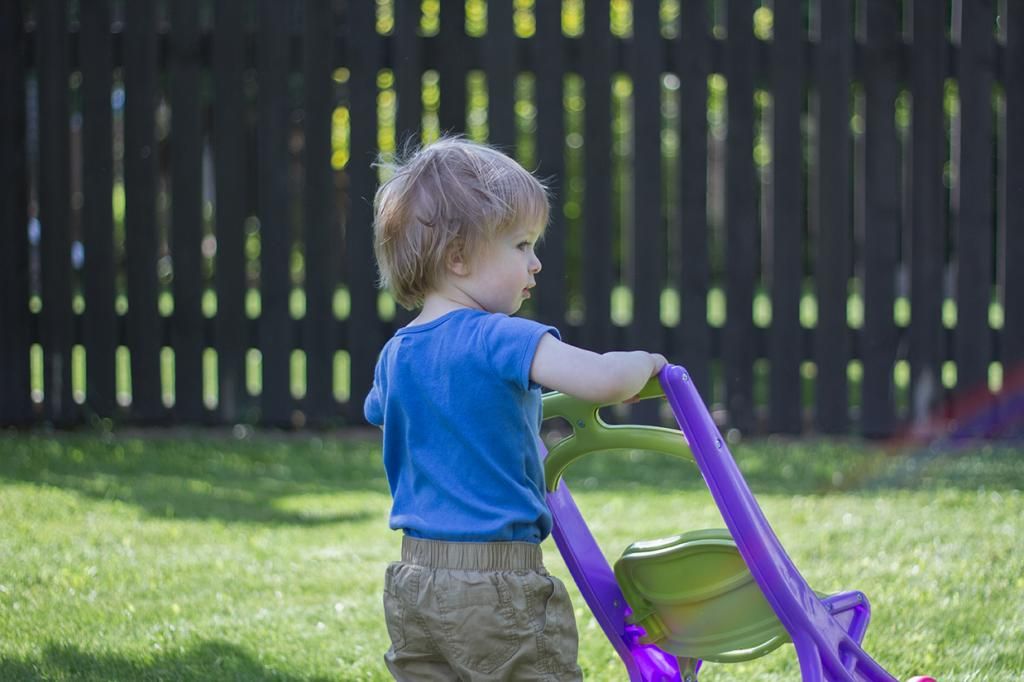 Another afternoon in the backyard! Yes, we go other places too. Sometimes it's simpler to just stay close.

M/ I love capturing those genuion moments of joy! Love her smiles!
T/ He pushed his (technically his sister's) baby doll stroller around the yard while watching Dad mow the lawn. He seemed to think they were doing the same thing.