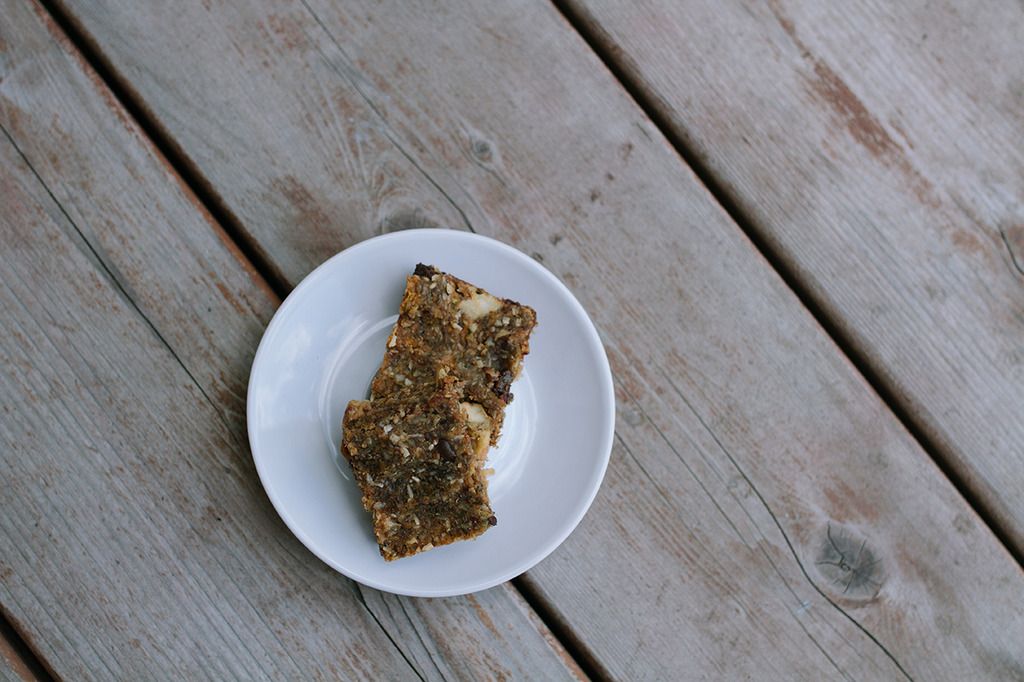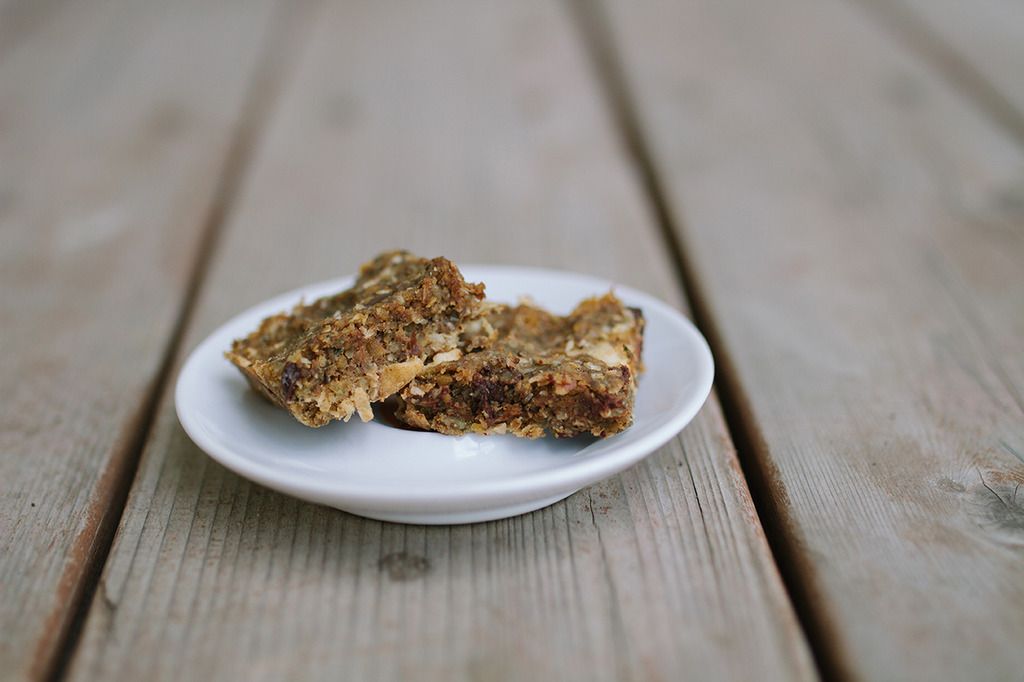 I love having quick and easy healthy snacks in our house, perfect for on the go days, breakfast or school snacks.
These bars are my favourite that I have made so far! They remind me of coconut chocolate chip blondies. It was unintentional, but an awesome outcome. haha.
I have been experimenting with making many types of bars over the last few months, and more recently nut-free versions. All have been wheat free, dairy free, soy bean free, and no added sugar. We don't have any nut allergies, but I wanted a bar that you could take to school because of the nut-free rule. You might ask, why do I worry about making them free of the other things listed. Basically for my family we eat enough wheat, dairy and added sugar as it is, so why make another thing with all those things. And I don't especially like soy. But we shouldn't focus so much on what is not in them, but instead of all the goodness that is in them. These are packed with nutrition! The
batch of bars
I made before this one were great, kind of a sweet and salty bar, but had a noticeable sesame seed taste (not a bad thing), but I wanted to make one where that flavour wasn't so reconizable. So that's where chick peas come in!
So I started out knowing that I would use dates, chickpeas, and homemade seasame seed butter, and just kept adding ingredients. To be honest this recipe isn't the quickest. It has several steps; some of which could be shortened or skipped (eg. by buying canned chickpeas vs. dry or buying a jar of sesame seed butter or other nut-free butter). I made my first batch over a couple days. I hope you give this recipe a try. This recipe isn't set in stone rules, this is just what worked for me. If you stick with me, I am quite certain that you will love the outcome!
Yield: 8-12 bars
Prep time: 45 minutes - 1 hour 15 minutes (this is an estimate as I didn't actually time myself, and I cooked the chick peas beforehand)
Ingredients:
- 2/3 cup dates (10 or so)
- 1/2 cup sesame seed butter
- 1 cup chickpeas (canned or dry)
- 3/4 cup hemp hearts & pumpkin seeds
- 1/4 cup chia seeds
- 1/2 cup shredded coconut
- 1/2 tsp vanilla
- 1/4 cup apples (1-2 apples, chopped, sprinkled with cinnamon & baked)
- 1/4 cup chocolate chips
Steps:
1. peal and chop apples into cubes. Spread the apples on a baking pan over parchment paper, sprinkle with cinnamon and bake at 350 degrees for 15-20 minutes until soft. let cool. cut smaller. (I made a much larger batch of apples because we love them as a snack and are perfect to send to school.)
2. Place dates in warm water to soak for 10-30 minutes.
3. I used dry chickpeas, because it is less expensive, and I must like making more work for myself haha. Basically whatever ones you use, once they are cooked or just drained out of the can, place in the food processor and pulse until they are a course crumbs and not completely smooth.
4. drain and chop dates. In the food processor pulse dates until smooth. Add 1-2 tsp of water if necessary.
5. toast sesame seeds, hemp hearts and pumpkin seeds in the oven for about 10 minutes, stirring half way. This step is probably unnecessary, but I did it anyway.
6. in the food processor pulse sesame seeds until almost a butter consistency.
7. Pulse hemp hearts and pumpkin seeds for a few seconds in the food processor.
8. mix date paste, sesame seed butter, and chick peas in a large bowl until well blended.
9. Add hemp hearts, pumpkin seeds, chia seeds, shredded coconut and vanilla until blended.
10. mix in apple pieces and chocolate chips.
11. grease square baking pan with coconut oil or oil of your choice (or line with parchment paper up the sides of the pan instead), and press batter into the pan. bake for 10-15 minutes at 275.
Thanks for reading! I love love these bars and hope you do too! They are seriously so good they could replace dessert!